WORK FROM HOME DURING COVID-19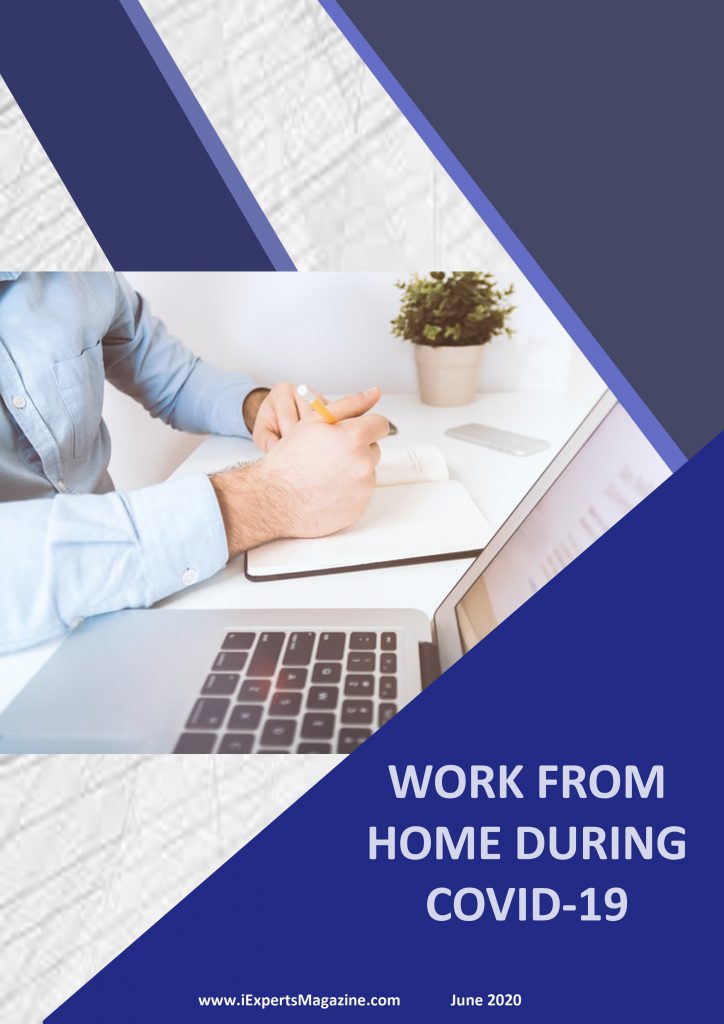 DIGITAL RESILIENCE IS TODAY'S KEY COMPETENCY
Operating through the COVID 19 crisis has been chaotic. Businesses have had to move operations to a work-from-home environment while figuring out how to maintain security, productivity, and continuity of their businesses. The environment in which businesses have to succeed is one where cybercrime is also peaking and moving to a work-from-home environment provides greater access to bad actors to target unwitting victims, both individuals and businesses alike. This makes it imperative that businesses must embrace digital resilience to keep businesses and employees safe.
To embrace digital resilience, a fundamental change in understanding the relationship between technology and risk is required. This reality has been brought to light in stark ways during the lockdown that businesses have experienced. As we come out of the lockdown, we have all learned that enabling our employees to operate remotely will eventually become the new normal. This calls for new priorities to ensure business continuity while being remote, productive, and secure.
As such, companies must be prepared to roll into remote work with minimal notice and maintain their productivity and security. Shifting to this new way of operating while maintaining regulatory compliance requires operational agility and forward-thinking measures implemented to effectively manage risks associated with remote work.
BAD ACTORS CASHING IN ON COVID-19
With people hungry for news and information about the Coronavirus (COVID-19) pandemic, cybercriminals are ready to take advantage of people's anxiety and use this opportunity to steal data or compromise systems through phishing attacks that use especially devious Coronavirus-themed tricks.
Here are three ways bad actors are gaining access to unwitting victims:
Fake maps: Fake maps are one of the newest ways that bad actors use to lure unsuspecting users. Fake "Coronavirus Impact" maps are circulating with the goal of infecting the systems of the victims with AZORult malware.
Bogus "official" messages: Fake messages from the CDC, WHO, government agencies, and other seemingly trustworthy sources have become the new favorite way for cybercriminals to collect personal information.
Infectious attachments: These are a perennial favorite, and bad actors are using them in new and creative ways. Faux-official forms, policy updates, checklists, pamphlets, and more, that claim to have important Coronavirus information for users are flooding in boxes.
REMOTE WORKFORCE – RISKS
A lack of IT resources and security controls in place can cripple many organizations as they try to enable remote security strategies. When employees work from outside the normal network perimeter, managing device sprawl, patching, and securing the thousands of new endpoints, becomes a much bigger challenge.
A few of the many problems that need to be addressed by the IT security team include weak passwords, timely updating, and patching of software and operating systems, misconfigured devices, and weak encryption solutions in place. These challenges are magnified by the scale, urgency, and risk they represent as these endpoints communicate directly with critical infrastructure, usually through a VPN connection.
Understandably, very few organizations were prepared for their workforces to be working remotely en mass. They have realized, through the hard way, that secure remote-access capacity and protected access to enterprise systems has become a major constraint. Cyber hygiene is no longer a best practice, rather it should be a key component deeply embedded into an organization's security policies.
REDUCING EXPOSURE TO CYBER RISKS
In this new environment, cybersecurity professionals must aggressively confront the risks. For starters, they need to quickly make their company's remote workforce aware of scams, and then train them on how not to fall victim to them. E-learning or web-based training platforms are valuable here.
IT security professionals need to keep an eye on medium and long term planning, recognizing that remote work may become the norm for many employees long after the pandemic has ended. Integral to the success of security efforts will be the ability to deploy technologies and solutions that are effective and quick to adopt, such as moving to 'software as a solution', 'infrastructure as a solution' which are all cloud-based and provided by renowned providers. Cloud-based security and platform services markedly reduce deployment time. They also let companies increase the breadth and depth of security protection rapidly (referred to as dynamic scalability), depending on the threats of the moment. Finally, cloud-based security also enables IT, security professionals, to manage all this remotely and in-time.
Organizations should use privileged access management (PAM) services to allow special remote access to their IT and application administrators. Multi-factor authentication services including biometric and text-based methods enable stringent risk-based access to internal applications that are opened for remote access. A managed-security solution is the need of the hour; it could be an internally managed solution or deployed through 'security-as-a-service' solutions from reliable Managed-Security Services Providers (MSSPs).
As for the current situation and the foreseeable future, work from home options will only keep growing even if the pandemic is completely under control.  For organizations to stay ahead of the curve and securely enable business continuity, they will need to start investing in Managed Security Solutions that give them complete control of their infrastructure and real-time risk mitigation.
By Lt Col Bryan Miranda (Retd)
Director Technical (Digital Insights)
Dubai, United Arab Emirates