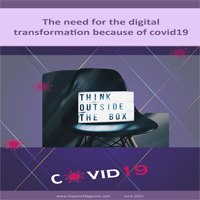 The need for the digital transformation because of covid19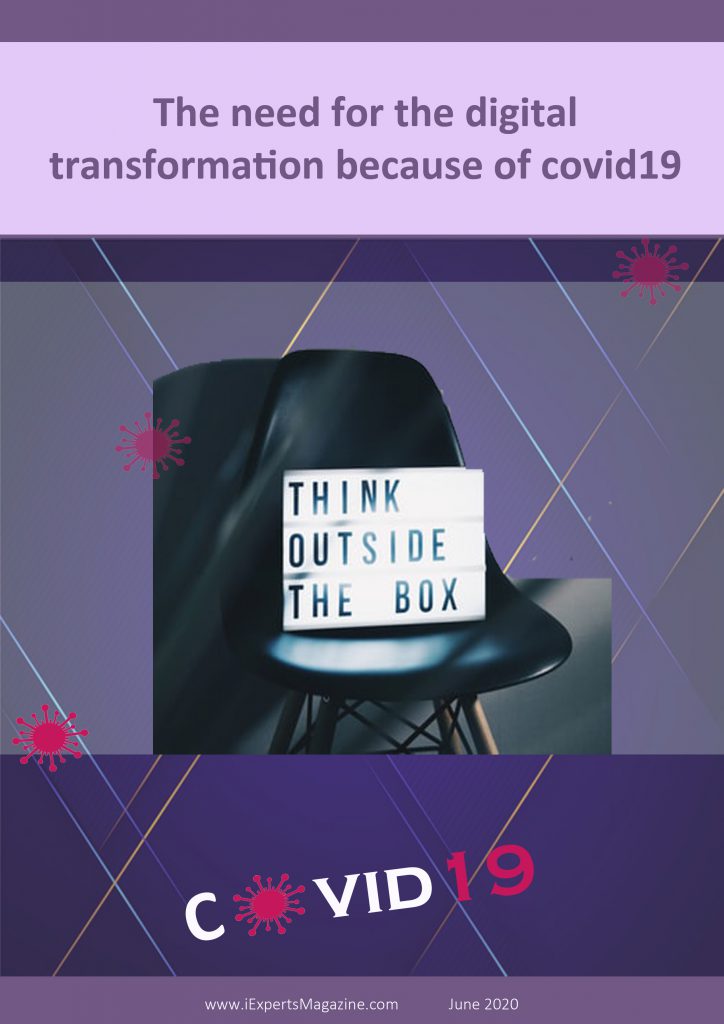 COVID-19 is the biggest global challenge for a generation. It has and will impact all aspects of life across the globe and its long term implications will change people's future lives indefinitely.
The immediate impact of COVID-19 is very deep. Apart from the tragic loss of life (which is over 317,000 people at the time of writing), there have been many other challenges; namely:
Firstly

, due to inconsistent methodologies, gaps in the data, and differing approaches to testing, it is unclear exactly how many people have (or have had) COVD-19.  Some observers have suggested that COVID-19 has been around since the second half of 2019.  This lack of a robust baseline is causing all sorts of problems with future planning.
Secondly

it is consistently agreed that COVID-19 is shared by human contact.  Therefore, most governments have implemented some sort of lockdown and social distancing.  This has (a) impacted travel (b) forced the closure of shops/restaurants (c) disrupted supply chains (d) compelled people to work from home and/ or in dangerous conditions and finally (e) separately families and communities.
Furthermore,

the impact on the global economy is massive.  In addition to the violent stock market drops, there has been a dramatic and instant reduction in demand for nearly all goods and services.  Many firms are struggling to keep operating on a day-to-day basis.  Most governments have provided support in the form of tax breaks, loans, and furloughing salaries.  However, this support (which is very expensive) cannot last forever.
Against this grim backdrop, there is economic and political pressure on governments to release the lockdown. This is because it is essential to start the economy moving otherwise there may not be an economy to come back to. However, there is the risk that if the lockdown is released too early then the number of infections and deaths could increase again. Therefore, governments have a challenging balancing act to manage.
While it is impossible to hypothesis accurately how the world will look once COVID-19 is under control, it is safe to say that COVID-19 will have a material impact on people's behaviour's in the future. For example, this could involve less travel, people taking more leisure time, working more from home, spending money on different methods, and so on.
Therefore, firms need to prepare for the post-COVID-19 world.
While it is risky to try and predict the future, an interesting observation is that firms who coped well (or even excelled) during the crisis operated using a digital-based ecosystem. Therefore, taking this further, it is possible to deduce that to survive in the post-COVID-19 world then organizations will need to transform themselves onto the digital operating model.
However, the challenge here is that this transformation is not an easy task and various challenges and hurdles need to be overcome; namely:
Firstly,

organizational structures will need to be changed to provide the functions and processes required.  This will involve staff learning new skills, new teams being formed and new processes being implemented.
In parallel to this, an organization's leadership team needs to visibly support this change by conveying clear and consistent supportive communication to ensure the organization is focused and motivated.
Secondly,

changes need to be made to ensure customers are still able to interact with firms.  This means providing websites, mobile applications as well as support functions such as call centers.   The entire client-facing operation will need to be rethought
In a similar manner to above,

organizations need to work with their suppliers to ensure they can operate in a digital world.  The collaboration will be required to develop process flows and controls to ensure there is no material impacts on the supply chain.
Organisations also need to be aware of any legal and regulatory implications. 

Most industries have some sort of regulation and the implications of moving to a digital world need to be understood and addressed.  Likewise, all legal contracts (covering clients, suppliers, staff, etc.) need to be updated to reflect changes made.
Furthermore,

firms will need to look to implement new technologies such as remote working, cloud computing, artificial intelligence, big data, internet of things, deep learning, and machine learning. These new technologies can provide real benefits.  However, they are not easy to implement successfully which means new organizational capabilities are required.  Also, they create a new set of problems (such as information security and cybercrime) which need to be mitigated and managed
In conclusion; COVID-19 has presented (and will continue to present) a large number of material issues for organizations.  However, the organizations that operate using a digital ecosystem have managed to cope successfully during the crisis.  Therefore, it is safe to deduce that, organizations that want to survive and prosper in the post-COVID-19 environment need to transform to a digital ecosystem.    Unfortunately, this transition is not an easy task and organizations will have a large number of issues to manage.
By Paul Taylor
Consultant
London, UK